Reva
Company: Reva is exploring next generation property management software for multi-tenant real estate.
Solution: Vertical CRM and much, much more. Details to come once publicly available.
Timeline: Jul 2015 - Current
Introduction
Unfortunately, I can't share much about this project just yet. It's still mostly under the radar. I can share a couple tidbits. First, this is a far larger and more interesting project than the description would suggest. Second, we're brining customers online now, so hopefully I'll be able to share more details in the near future. Third, the obvious conclusion of our path is substantially more impactful on society (assuming it works) than a simple CRM or ERP.
The Project
I can't share much detail, because it's not really public yet. So far, I'd describe the project as...
An interesting set of complexity... perhaps more complex than I initially expected, and we have some novel approaches to common enterprise software problems
A surprisingly underserved industry
A fascinating vision once you get past the foundational requirements
I know... that's all a bit cryptic. Here's a quick mock that I can share.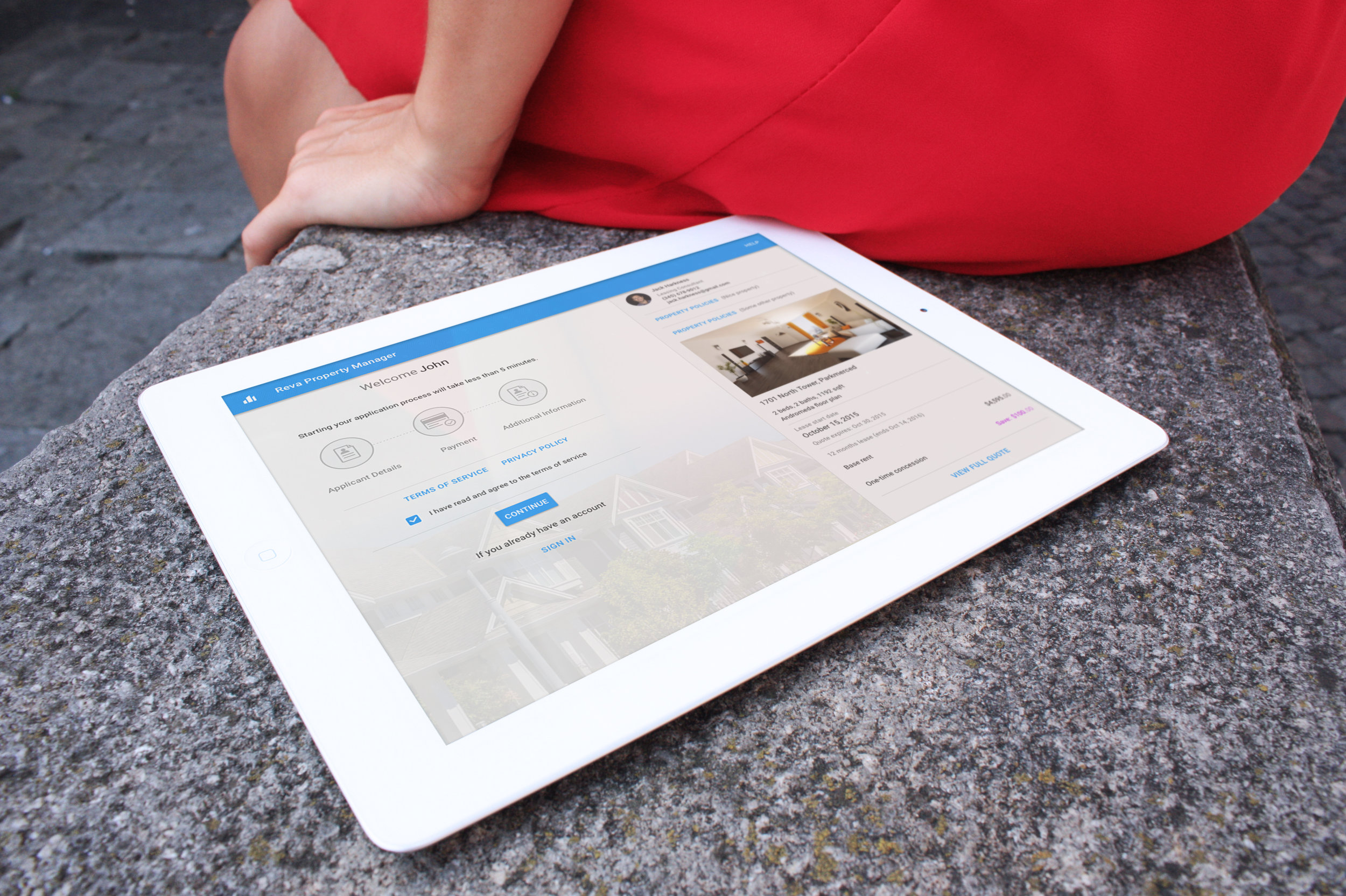 Property management of the future
My Responsibilities
I lead the product and design team. So far, we've built the team up to about 10 people around the world. We will continue to grow our team, and the various products related to Reva in the coming months and years. Although the team is quite small compared to the size and scope of the project, I believe the team has accomplished more than groups 3-4x larger. And, managed to do so in shorter timelines with a fraction of the budget. Given all of that, I'm confident this group of talented men and women will continue to blow people away with their solutions.
Results
Classified... well, not classified per se, but not publicly available either. You might see updates at the main site, reva.tech. I'll update here as well when I can.
Conclusion
Given how little I can share, there isn't much I can conclude here on the UXD or project. It's a great challenge in a diverse space of solutions, stakeholders, and problems. I've got a great team behind me, and I think we'll surprise a few people with what we're producing.